Lagos state House of Assembly plans to make laws that would potentially undermine the interest of non-indigenes while protecting the interest of the indegenes in the areas of property ownership and economy.
Mudashiru Obasa, Speaker of the Lagos House of assembly, disclosed this during his acceptance speech after he was unanimously re-elected as a third-term speaker on Tuesday.
 "Lagos is a Yoruba land as against the assertions of some people that it is a no-man's land," Obasa declared.
"Therefore, part of our legislative agenda is to ensure the translation of laws passed by this House to Yoruba Language," he continued.
"We also aim at achieving our collective goals of creating a robust legislative framework that protects the interest of our people.
"Going forward in this wise, we are going to employ all legislative instruments for the support of the indigenes of Lagos.
"There would be laws and resolutions in the areas of economy and commerce, property and titles, and we will reverse all that are reversible to protect the interest of the indigenes."
This would further heighten the tension between Igbos who reside in Lagos and Yorubas which was escalated during the 2023 presidential and governorship elections in the state.
There were reports of intimidation and attacks on voters of Igbo extraction during the election due to their support for the Labour Party and its candidates against the ruling All Progressives Congress (APC). In one instance, 'MC Oluomo' Akinsanya openly threatened Igbos who would not vote for the APC to stay home on the election.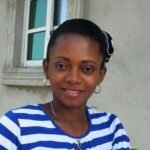 Ifunanya Ikueze is an Engineer, Safety Professional, Writer, Investor, Entrepreneur and Educator.