The Supreme Court of Nigeria has adjourned the suit challenging the naira swap policy of the Central Bank of Nigeria (CBN) till Wednesday, February 22 for hearing.
The suit was instituted by Kaduna, Zamfara and Kogi state governments. Other states, namely Niger, Kano, Ondo, Ekiti, had also applied to be joined in the suit.
On the other hand, Edo and Bayelsa state had filed to join the federal government as respondents in the suit.
The case was heard by the apex court on Wednesday, with the Kaduna, Zamfara and Kogi state governors present at the court.
At the last hearing, the Court had temporarily banned the implementation of the February 10 deadline of the CBN from making the old N200, N500 and N1,000 notes legal tender. However, the CBN had insisted on the February 10 deadline.
"The situation is substantially calming down since the commencement of over-the-counter payments to complement ATM disbursements and the use of super-agents. There is, therefore, no need to consider any shift from the deadline of February 10," Emefiele said while briefing the diplomatic community at the Ministry of Foreign Affairs in Abuja on Tuesday.
Read also: Old Naira notes no more legal tender – CBN declares
The Supreme Court proceedings on Wednesday began with Justice John Okoro leading a seven-man panel.
He said the court should not lose sight of the case and its intention as it affects the suffering of Nigerians.
Lagos State, through its Attorney General, Moyosore Onigbanjo, also applied, seeking to be joined in the suit.
Bayelsa State, led by Damian Dodo, had also applied to be joined in the suit as a respondent. Similarly, Edo State applied to be joined as a respondent.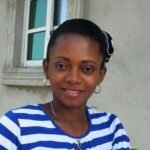 Ifunanya Ikueze is an Engineer, Safety Professional, Writer, Investor, Entrepreneur and Educator.