A group of the US biggest banks has stepped in to rescue First Republic Bank with a $30 billion deposit.
The banking giants made the move with the aim of saving the San Francisco lender from collapse amid fears of a broader financial crisis.
JPMorgan Chase, Citigroup, Bank of America and Wells Fargo will each contribute $5 billion; Goldman Sachs and Morgan Stanley will deposit about $2.5 billion each, according to a news release from the banks.
Truist, PNC, U.S. Bancorp, State Street and Bank of New York Mellon will provide about $1 billion apiece.
"This action by America's largest banks reflects their confidence in First Republic and in banks of all sizes, and it demonstrates their overall commitment to helping banks serve their customers and communities," the coalition said in a joint statement.
The deposits are required to stay at First Republic for at least 120 days, according to the terms of the agreement, while earning the same daily interest as the lender's current clients.
The move was lauded by the US Federal regulators,l.
The stock of First Republic which hovered around $115 per share on March 8 – fell as low as $19 per share this week, the lowest level in a decade.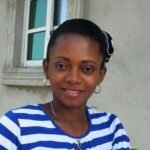 Ifunanya Ikueze is an Engineer, Safety Professional, Writer, Investor, Entrepreneur and Educator.