Iyorcha Ayu, the newly elected National Chairman of the Peoples Democratic Party (PDP), has promised that his party would replicate the development they did in their sixteen years in power.
Mr. Ayu polled 3,426 votes out of the available 3,511 accredited member voters. He was a consensus candidate at the convention, nevertheless.
Speaking after the election, the new chairman was very thankful to the party for giving him the opportunity to serve.
According to the speech made available to newsmen, he said, "I want to sincerely appreciate the PDP family.
"Today is simply a thank you address. When we started this party 23 – 24 years ago, we never in any way imagined that the journey will get us to this stage – a stage where we ruled for 16 years, we went into rough times but for anybody who will bother to see, PDP is back.
"And it is back to rescue Nigeria from the terrible mess we have been in the last six years. I want to appreciate all of you who have taken time as delegates, as observers, as supporters, as members of the media, as members of the security services, who have made this event such a wonderful event."
Assuring Nigerians that the party will unite and develop the country, he was quoted as saying, "We will move ahead to develop this country. We did it before. We are going to do it again. I want to thank the governors.
"PDP will come back to unite our people, put them together, north and south, east and west," he added.
"Many people imagine that this convention will lead to the break-up of PDP. Those people who are dreaming like that, their dreams were misplaced.
"Nigeria is not a divided country. A small group of people decided to divide Nigeria," he concluded.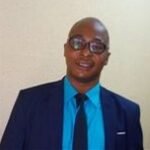 Azuka Edokobi is a Writer , a Farmer, a Supply Chain Expert and an Entrepreneur