(Greenwich Merchant Bank): The Nigerian bourse closed the day with gains, extending to a two-day winning streak. This is due to the rise in share price of major tickers like CAP (9.88%), ARDOVA (9.51%), CADBURY (4.67%) and STANBIC (4.58%)
which pushed the NSE-ASI and market capitalization upward by 0.50%. Thus, settling Year-to-Date return to 15.26%.
Market performance was bullish as the volume traded improved by 173.15% to 213.56 million units while turnover also surged by 32.94% to rest at NGN 1,927 million. STERLNBANK emerged top volume traded with 153 million unit while AIRTELAFRI recorded the most value with NGN 744 million. Market sentiment was positive with market breadth at 2.86x representing twenty (20) gainers and seven (7) laggers.
Across sectors, Banking sector (0.72%), Consumer goods (0.15%), Oil and gas (0.62%), Industrial sector (0.13%) and Insurance sector (1.07%) all recorded gains.

Fixed Income Market
Average pares in the Bond market as yields declined by 18bp to an average 13.79%. Across the curve, trades settled bullish as yields on the mid and short end declined. The 23-FEB-2028 instrument were the most demanded (118bps).
The NT-bills market traded flat spurred by little to no yields across the segments. The average yield remained at 8.24% for the third consecutive session. System liquidity increased to NGN136.80 billion from NGN55.28 billion, consequently, Open Buy Back and Over Night rates dipped to 11.63% and 11.75% from 16.50% and 16.83%.
Average OMO yield was unchanged at 10.73% as market activities remained muted across the yield curve.
The I&E Window depreciated by NGN0.75/USD to trade at NGN451.33/USD from NGN450.58/USD.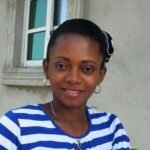 Ifunanya Ikueze is an Engineer, Safety Professional, Writer, Investor, Entrepreneur and Educator.