Former Japanese prime minister Shinzo Abe has died in hospital after he was shot at political campaign event.
Mr Abe, 67 was shot at twice while he was giving a campaign speech in Nara in western Japan Friday morning.
The suspect, a 41-year old is now in police custody.
Prime Minister Fumio Kishida who is in the same political party as Abe condemned the attack in a emotional speech saying: "It is barbaric and malicious and it cannot be tolerated."
"This attack is an act of brutality that happened during the elections – the very foundation of our democracy – and is absolutely unforgivable," Mr Kishida who spoke before Abe's death was announced said.
Abe was taken unconscious and in cardiac arrest with no vital signs from the scene, Kyodo News and NHK reported.
Video footage of the first shotpic.twitter.com/DlwYOqsOZx

— Nick Kapur (@nick_kapur) July 8, 2022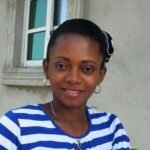 Ifunanya Ikueze is an Engineer, Safety Professional, Writer, Investor, Entrepreneur and Educator.