The governor of Anambra State, Chukwuma Soludo on Friday performed a ground breaking ceremony for the construction of the Coordinated Wholesale Centre (CWC) in Oba for Pharmaceutical and allied products in accordance with the National Drug Distribution Guidelines (NDDG).
Soludo in series of tweets via his official Twitter handle said that the CWC is a far-reaching effort by the Federal Ministry of Health and her Drug Regulatory Agencies to address the chaotic drug distribution system in Nigeria.
He said the CWC Oba will serve as an alternative centre for the relocation of the unacceptable open drug markets in the State, adding that the initiative is in line with his administration's plan to establish a drug manufacturer's hub for the production of safe and quality drugs that are efficacious.
Soludo said the project is financed by Sterling Bank which has made commitments to provide all funding support that will ensure that this project is delivered in 24 months.
He said his administration has received  "greater assurances of immense cooperation from the host community – ndị Oba."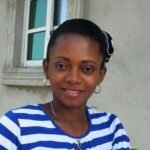 Ifunanya Ikueze is an Engineer, Safety Professional, Writer, Investor, Entrepreneur and Educator.