The total value of credit to the private sector by banks increased by 2.55% to N20.37 trillion in the fourth quarter of 2020  with a slight increase in the non-performing loan (NPL) according to the report released by the National Bureau of Statistics (NBS).
The Oil & Gas and the Manufacturing sectors got credit allocation of N3.93trn and N3.19trn to record the highest credit allocation as at the period under review.
The credit allocation to the oil and gas sector grew by 19.3% quarter on quarter while that of the manufacturing sector rose by 15.7% quarter on quarter.
The credit allocation to the agricultural sector rose by 5.2% to N1.05 trillion, credit allocation to the power and energy sector rose by 2.2% to N443.37 billion while credit allocation to mining and quarrying' rose by 0.1% to N11.88 billion.
Finance, Insurance and Capital Market got N1.46 trillion an increase of 7.2% Q on Q.
Non-performing loans rose slightly to N1.23 trillion in Q4 2020 from N1.17 trillion in Q3 2020, representing 6.02% of the total credit allocation.
Read: Q1 2021: Cadbury Nigeria Plc profit falls 62% despite increase in revenue
By sector, the oil and gas sector holds the largest non-performing loan amounting to N315.38 billion at the end of 2020. This is an increase of 43.7% from the N219.47 billion at the end of 2019.
The non-performing loan in Agriculture declined by 23.3% to N39.53 billion at the end of 2020 from N51.55 billion at the end of 2019.
The manufacturing NPL declined by 3.33% to N99.65 billion from N103.08 billion at the end of 2019.
The construction sector NPL nearly doubled from N86.40 billion at the end of 2019 to N170.59 billion at the end of 2020.
Within the period in review, a total volume of 3,464,811,083 transactions valued at N356.47trn was recorded in Q4 2020 as data on Electronic Payment Channels in the Nigeria Banking Sector revealed.
Online transfers dominated the volume of transactions recorded. 2,227,449,949 volume of Online Transfer transactions valued at N120.27trn were recorded in Q4 2020.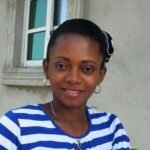 Ifunanya Ikueze is an Engineer, Safety Professional, Writer, Investor, Entrepreneur and Educator.