The US Supreme Court on Friday overturned Roe v. Wade, the landmark ruling that established the constitutional right to abortion in the country in 1973.
The court's ruling gives individual states the power to set their own abortion laws without concern of running afoul of Roe, which for nearly half a century had permitted abortions during the first two trimesters of pregnancy.
The Supreme court has ruled that there is no constitutional right to abortion in the US.
"The Constitution does not confer a right to abortion; Roe and Casey are overruled; and the authority to regulate abortion is returned to the people and their elected representatives," a syllabus of the opinion said.
The courts decision was triggered by Dobbs v. Jackson Women's Health Organization, related to a Mississippi law that banned nearly all abortions after 15 weeks of pregnancy.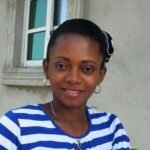 Ifunanya Ikueze is an Engineer, Safety Professional, Writer, Investor, Entrepreneur and Educator.