Air Peace has described media reports alleging that its 06:30am Lagos-Abuja flight of September 15, 2022, 'nearly crashed' as "false, grossly misleading and sensationalised."
The airline stated this in a press release on Sunday.
Media reports including Sahara Reporters alleged that the flight which was delayed for 30 minutes took off from Lagos but "descended rapidly into a forest area in Niger State."
"The 6:30 am Air Peace Flight P47120 going from Lagos to Abuja nearly crashed in a forest area in Niger State before pulling up again," Sahara Reporters wrote, citing an eyewitness.
Air Peace however it the Sunday statement said that "this narrative, from the perspective of only one eyewitness and with no inputs from the airline, is false, grossly misleading and sensationalised."
The airline said that "it is necessary we set the facts straight for the public."
It further explained that "the said flight was descending preparatory to landing when the Captain noticed a cockpit warning due to weather and, as a standard procedure, he immediately pulled up, made a go-around and landed safely.
"The passengers disembarked normally and the aircraft continued its scheduled rotation for the day without any reported incidents.
"Any media account that differs from the information provided above is untrue and designed to portray the airline in a bad light.
"Air Peace prioritises safety and this underpins every layer of our operations."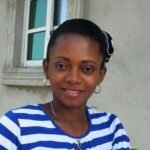 Ifunanya Ikueze is an Engineer, Safety Professional, Writer, Investor, Entrepreneur and Educator.