Adidas shares plunged Friday morning after the company announced it could lose hundreds of millions of dollars this year from its failed partnership with rapper Ye, formerly known as Kanye West.
In October 2022, Adidas cut ties with Kanye West over antisemitic remarks, saying its "unacceptable, hateful and dangerous" and not in line with the company's values.
Shares of the German company slumped as much as 11% on Friday, its steepest drop in nearly three years after the sportswear maker warned that scrapping of Yeezy, the lucrative joint brand with Kanye West could wipe out the company's operating profits this year.
Adidas admitted there will be  "significant adverse impact from not selling the existing stock." The company said it expects to lose around $1.3 billion in revenue and roughly $535 million in operating profit this year if it cannot sell the stock.
Adidas also forecast falling sales and one-off costs of roughly $214 million this year, which could result to an operating loss of nearly $750 million for 2023.
Chief executive Bjørn Gulden said 2023 will be a "year of transition to set the base to again be a growing and profitable company."
Adidas has "all the ingredients to be successful," Gulden stressed, but just needs "some time" to rebuild.
Adidas will unveil its final 2022 results on March 8.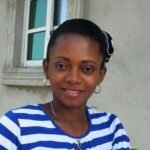 Ifunanya Ikueze is an Engineer, Safety Professional, Writer, Investor, Entrepreneur and Educator.