Federal Government of Nigeria allocated N81.7 billion for the construction of streetlight in the 2023 budget, higher than the total amount for schools and Primary Health Centres combined, BudgIT says in its budget analysis report released on Friday.
BudgIT in the report titled, '2023 FG Projects Analysis' said that "A total of N81.7b was allocated to the construction of solar street lights in the 2023 FG Capital and Constituency projects. This is higher than the total allocation to schools and primary health centers, which gulp N77.9b and N3.1b, respectively, in the budget."
Meanwhile, 687 projects worth N112 billion were allocated to agencies outside their mandate, according to the report.
Highlighting ten most expensive of such projects BudgIT wondered "How can an agency called National Merit Award be in charge of the supply of medical equipment? Or the Nigerian Army be in charge of constructing a major highway? Or the National Space Research Agency be in charge of the Construction of a Local Townhall?"
Here are the highlighted projects by BudgIT:
N4.58 billion: Construction of Dengi-Kwalmiya-Gagdi-Wawus S/B Bauchi Road in Plateau State by the Nigerian Army
N1.25 billion: Supply of Medical Equipment in selected Healthcare Centre and Hospital in Ogun State by Nigeria Institute of Oceanography and Marine Research.
N1.10 billion: Construction /provision of Perimeter Fencing & Access Road of Liberty Free, Akwa Ibom State by 8 Oil and Gas Free Zones Authority, Nigeria
N937.75 million: Construction of Olatayo Road Ikate Elegushi Lagos State, Pavement and Surfacing, Kebs Lined Drain and Cover Slab with Solar Powered Street Light at Midian by Nigeria Institute of Oceanography and Marine Research
N800.00 million Construction of Wawa Road In K/Kusar by Office of the Senior Special Assistant to the President
N500.00 million: Supply of Hospital Equipment and Sporting Kits to Marang Community, Bauchi State by National Merit Award
N500.00 million: Supply of Tricycles to Youths in Adamawa State by Nigeria Stored Products Research, Ilorin.
N 400.00 million: Rehabilitation, Surface Dressing and Construction of Drainages of Rural Roads in Selected Locations in Isukwuato/Umunneochi Federal Constituency, Abia by Nigerian Army.
N200.00 million:  Construction of Solar Street Light in Asari-Toru/Akuku-Toru Federal Constituency & Tonex Road Egelebie, Okrika, Rivers State by Nigerian Army
N200.00 million: Construction of Ashphalt Road with Drainages in Ashiahu Alake Street, Adelodun Gobir Peace Community along Kangile Road, Sango Ilorin, Kwara State by Industrial Arbitration Panel.
About BudgIT
BudgIT is a civic organization driven to make the Nigerian budget and public data more comprehensible and accessible across every literacy span, according to the information on its website. BudgIT which was founded in 2011,  applies technology to intersect citizen engagement with institutional improvement, to facilitate societal change. Its primary goal is to use technology to intersect civic engagement and institutional reform.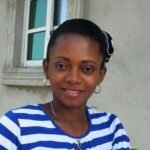 Ifunanya Ikueze is an Engineer, Safety Professional, Writer, Investor, Entrepreneur and Educator.