The President of the United States of America, Joe Biden has approved a major oil and gas drilling project in Alaska, despite strong opposition from environmental activists.
Also read; Election Documents will be made available – INEC assures Labour Party
The Willow project which is estimated to generate up to 278 million metric tonnes of CO2e over its 30-year lifetime and 180,000 barrels of oil a day, faced a torrent of online activism in recent weeks, particularly among youth activists on TikTok.
According to the company behind the $8bn proposal, ConocoPhilips, the project is expected to create local investment and thousands of jobs.
Those opposing the project argued that it should be halted over its climate and wildlife impacts.
The project is located on Alaska's remote North Slope, and is the largest oil development in the region for decades.
The US Bureau of Land Management estimates that the 278 million metric tonnes of CO2e the project will generate over its 30-year lifetime will be equivalent to adding two million cars to US roads every year.
CO2e is a unit used to express the climate impact of all greenhouse gases together, as if they were all emitted as carbon dioxide.
BBC reported that more than one million letters of protest were written to the White House, and a Change.org petition calling for Willow to be halted drew more than three million signatures.
Environmentalists had argued Willow is inconsistent with President Biden's pledges to lead on climate action.
Monday's approval comes one day after the Biden administration imposed limits on oil and gas drilling in 16 million acres of Alaska and the Arctic Ocean, a compromise of sorts with anti-Willow activists.
While running as a candidate back in 2020, Joe Biden promised that there would be "no more drilling on federal lands, period".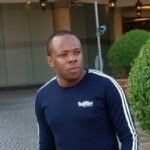 Nnamdi Maduakor is a Writer, Investor and Entrepreneur