Nigeria's inflation rate jumped to 17.71% in May 2022, the national Bureau of Statistics said in a report released on Wednesday. This is  the highest in 11 months.
The inflation rate rose in May for the fourth consecutive times. In April 2022, the inflation rate rose to 16.82%.
On a month-on-month basis, the Consumer Price Index which measures the average change over time in the prices of goods and services consumed by people for day-to-day living rose increased to 1.78 percent in May 2022, this is also 0.02 percent rate higher than the rate recorded in April 2022 (1.76) percent.
NBS said the urban inflation rate increased to 18.24 percent (year-on-year); this is a 0.27 percent decline compared to 18.51 percent recorded in May 2021, while the rural inflation rate increased to 17.21 percent in May 2022 (year-on-year) basis; this is a 0.15 percent decline compared to 17.36 recorded in May 2021.
The composite food index rose to 19.50 percent in May 2022 on a year-on-year basis; compared to 22.28 percent in May 2021. "This rise in the food index was caused by increases in prices of Bread and cereals, Food products n.e.c, Potatoes, yam, and other tubers, Wine, Fish, Meat, and Oils," the report stated.
NBS said The average annual rate of change of the Food sub-index for the twelve-month period ending May 2022 over the previous twelve-month average is 18.68 percent,
The ''All items less farm produce'' or Core inflation, which excludes the prices of volatile agricultural produce stood at 14.90 percent in May 2022 on a year-on-year basis, up by 1.75 percent when compared to 13.15 percent recorded in May 2021.
"In May 2022, all items inflation on a year-on-year basis was highest in Bauchi (20.62%), Akwa Ibom (20.34%), and Rivers (19.95%), while Kwara (15.45%), Kaduna (15.69%) and Jigaawa (16.15%) recorded the slowest rise in headline Year on Year inflation," NBS said.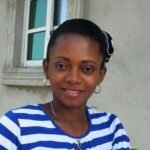 Ifunanya Ikueze is an Engineer, Safety Professional, Writer, Investor, Entrepreneur and Educator.