The Debt Management Office has raised US$1.25 billion through Eurobonds on behalf of the Federal Government of Nigeria.
In a press release published on its website the DMO stated;
Nigeria has today priced a US$1.250 billion 7-year Eurobond in the International Capital Market (ICM). This development makes Nigerian the first African country to access the ICM in 2022.

Nigeria's ability to access the ICM at this time is a confirmation of her established presence in the ICM and engagement with investors on a continuous basis.
The bond offer was launched at an Initial Price Thoughts of 8.75% per annum. It was revised to 8.5% per annum on the back of strong investor demand.
The Order Book is reported to include many investors in the United States, Europe and Asia. Nigerian investors also participated in the Offer with a total subscription of US$60 million.
Also read; Default averted! Russian Eurobond holders receive coupon payment in US$
DMO reports that with strong investors interest, the price was tightened to 8.375% per annum.
The proceeds of the Eurobond it was stated will be used to finance critical capital projects in the Budget to bridge the deficit in infrastructure and strengthen Nigeria's economic recovery.
The move has however shocked global fund managers, who felt the market conditions did not support a Eurobond sale. Especially now that borrowers have been on the sidelines since Russia's invasion of Ukraine pushed up funding costs.
Speaking to Business Day, Tatonga Rusike, the London-based Sub-Saharan Africa economist at Bank of America Corp had this to say of Nigeria's Eurobond sales;
It was unexpected.

Our base case expectation for Nigeria's issuance was in the second half of the year.
The country's return to the international debt market when it should be benefitting from the rally in oil prices, shows the government's urgent need for cash.
Nigeria and Turkey are the only two sovereigns to have raised dollar debt since Russia invaded Ukraine.
What you should know
The DMO was established on 4th October, 2000 to centrally coordinate the management of Nigeria's debt, which was hitherto being done by a myriad of establishments in an uncoordinated fashion.
A Eurobond is a bond issued offshore by governments or corporates denominated in a currency other than that of the issuer's country. Eurobonds are usually long-term debt instruments. Eurobonds are typically denominated in US Dollars (USD).
International capital markets provide forums and mechanisms for governments, companies, and people to borrow or invest (or both) across national boundaries. are the same mechanism but in the global sphere, in which governments, companies, and people borrow and invest across national boundaries.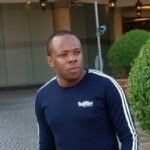 Nnamdi Maduakor is a Writer, Investor and Entrepreneur