The Federal Government of Nigeria has unveiled a new passport production centre and front office in llesa, Osun State.
Speaking at the launch, the Minister of Interior, Rauf Aregbesola, stated that the production and front office facilities would make it easier for more travellers to get their Nigerian international passports.
He said the facilities in llesa would join others in Lagos, Ibadan, Enugu, Katsina, Zaria, Daura as well as Nigerian foreign missions in countries such as the United States, United Kingdom, and Canada, among others, where the enhanced e-passport system has been rolled out recently.
In a statement, Aregbesola said, "The Nigeria Immigration Service has continued to make very remarkable contributions to the overall service delivery and accomplishments of the mandate of the Ministry of Interior, which I have supervised in the last four years.
"The climax of these contributions by the NIS is the widely acclaimed reforms in the passport administration both at home and in the Diaspora.
In his speech, CGI ldris stated that the enhanced e-Passport was significant to the service's drive for robust service delivery to Nigerians and the travelling public.
He urged applicants for new passports or reissues to follow the online application procedure and to avoid the use of middlemen.
He said, "The NIS is more than committed to producing results that meet the needs of our present-day society while making the best use of resources at its disposal.
"The enhanced e-Passport is significant to our drive for robust service delivery to our citizens. We are aware of the challenges being experienced by some of our compatriots in accessing passport services in recent times but with the various efforts being emplaced, such as the unveiling of the enhanced e-Passport here in Ilesa, these challenges will soon give way for the emergence of a more seamless passport application and processing.
"Efforts are ongoing to ensure more front offices are opened in other states to reduce the traffic." He added that the new facilities would reduce delays faced by the travelling public to the barest minimum.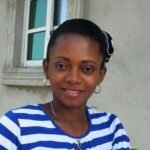 Ifunanya Ikueze is an Engineer, Safety Professional, Writer, Investor, Entrepreneur and Educator.