Nigerian billionaire, Femi Otedola has exited his stake in Transnational Corporation Plc (NGX: TRANSCORP), a publicly traded diversified conglomerate after reaching a deal with its chair, Tony Elumelu.
The news of the transaction had investors racing to offload Transcorp from their portfolios on Friday, with over 270 million units of shares on offer for sale at one point at the lowest possible price of N2.81 per share with no outstanding buy orders, the data from Transcorp order book showed.
Transcorp, which had gained 122.86% in the last 2 weeks, rising from N1.4 on April 12 to N3.12 per share on Thursday April 27, lost 9.94% of its value Friday to close at N2.81 per share on Friday.
Elumelu acquired Otedola's shares at Thursday's closing price of N3.12 per share at an options contract due to be paid in a series of instalments over time, according to sources familiar with the matter.
"Both parties believed that reaching an agreement was in their best interests to do so, so the negotiations leading up to it were said to be brief but friendly. Otedola and Elemelu openly committed to collaborating to advance Transcorp's objectives," sources said.
Investogist reported on April 13 that Otedola acquired 2.245 billion shares of Transcorp representing about 5.52 per cent of the company.
The acquisition made him the second largest shareholder and the largest individual shareholder of the company.
Transcorp on April 20, said it welcomed the acquisition of its shares by Femi Otedola, stating that it is an expression of confidence in its leadership and management.
Investogist also reported on Thursday that Tony Elumelu's HH Capital Limited acquired an additional 9,697,189,984 shares of TRANSCORP bringing its total shareholding in the company to 9,991,173,177 units.
With this acquisition, HH Capital Limited is now the biggest single shareholder of the company, holding 25.58% of the Transcorp's 40.64 billion outstanding shares.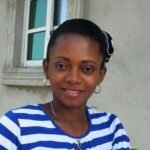 Ifunanya Ikueze is an Engineer, Safety Professional, Writer, Investor, Entrepreneur and Educator.